Southern Italy has been suffering for decades. Sons and daughters leave small towns and move to big cities. Farms go untended, craftwork disappears, and artful treasures deteriorate. It is a sad and quiet emergency.
Ventiolivi is dedicated to revitalizing the history and rich traditions of the area. Each year, Ventiolivi will select and support a different community masterpiece and restore it back to life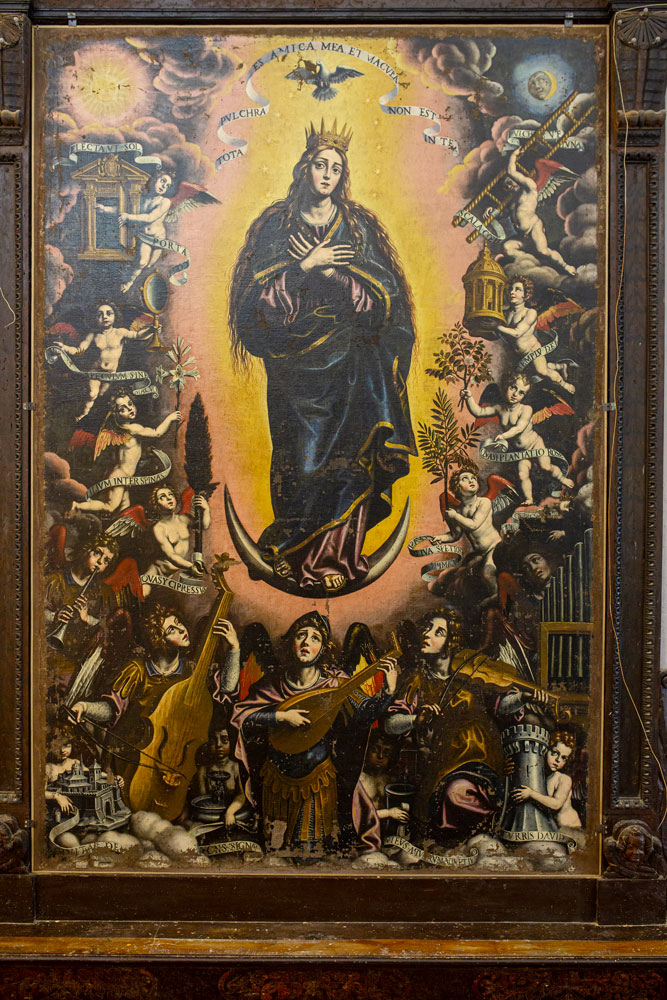 Project 2022
The painting of Pietrafesa
In 2022, Ventiolivi's first project is the restoration of an exquisite painting that depicts the Immaculate Conception, a 17th century work of extraordinary beauty hanging in the Church of St. Anthony, itself an historic and reverent place.
Its creator, Giovanni De Gregorio da Pietrafesa (1580-1656), was a pupil of the Neapolitan style of art and he is considered a cultural symbol of the Lucania area.
The canvas, 13 feet high, contains all the symbols of the Virgin Mother and is characterized by spectacular rays of light that are typical of Pietrafesa's style.
The facial expressions of the figures convey strong emotion, reminiscent of the Tintoretto style, which make this painting refined and poetic.
After 400 years, the canvas will be brought back to life.
In a very short time, Ventiolivi will finance the installation of museum lights that will underline the painting's chromatic and textural details, and help reveal all the art the author wanted to communicate.
Furthermore, Ventiolivi will donate a caption plate and organize tours so people can view and appreciate the painting.
Everyone will be able to admire and see it for what it was meant to be: the pride of the people of Castelcivita.